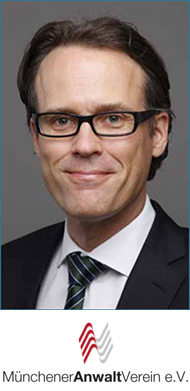 Dr. Michael Lingenberg LL.M. oec.
Lawyer | Specialised lawyer in tax law
Core Competence
Dr. Lingenberg is specialized in the areas of tax law, corporate/company law, contract law and inheritance law as well as in the areas of labour law, competition law, data protection law and the law regarding fiscal offences. He is focussed on tax and legal advice on the formation, reorganization, acquisition and sale of companies, as well on the support of entrepreneurs and private individuals in questions of company and asset succession (anticipated succession, donations, inheritance/gift tax law, drafting of wills etc.). Another focus of his work is tax criminal law advice in connection with voluntary tax disclosures and tax investigations. He is also a competent contact person in all questions of employment/labour law, competition law and data protection law. 
Background
After studying law at the universities of Münster and Bochum, Dr. Lingenberg worked for an international media company for five years and thereafter for medium-sized, interdisciplinary consulting companies.
Memberships | Languages
Dr. Lingenberg is a lecturer at the FOM University of Economics & Management in Munich and author of various online publications. Dr. Lingenberg is a member of the Munich Lawyers Association. He is fluent in spoken and written Englisch.